by: Rodrick Joseph
In 2020 the NHL will rocket into the new generation as they introduce the Zambomatic. Each NHL team will receive two Zambomatic's to shave the ice in between periods. The SpaceX CEO was interview by the NY Times and was cited saying, "I put every project on hold and this is something we are incredibly excited to roll out. The NHL reached out to us last year and we were able to put the Zambomatic together in a little over six months."
The Zambomatic is a Tesla model and has a three-phase, four-pole AC induction 416 hp (310 kW) and 443 ft-lb (601 Nm) rear-mounted electric motor with a copper rotor. (same as the 2012 Tesla Model S).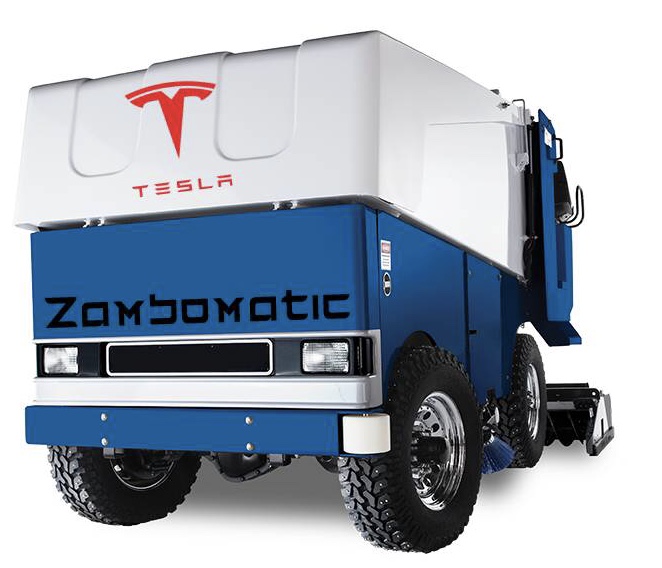 Some fans of the NHL are not happy about the monumental move. We interviewed a Quebec resident, Liam Macdonald, to see his opinion. Macdonald said, "I'm not happy with the NHL, eh. Us canucks want real men or women running these machines. It's a national pastime, running that Boni machine, eh."

Amelia Tremblay, a Maine resident, was also unhappy with the move by the NHL saying, "Doesn't the NHL know they are putting 62 people out of jobs? This is just as bad as Amazon phasing out cashiers!"

What are your thoughts? Innovative? Or controversy?

Satire