By: Randy Stumbo
In the wake of Daniel Cormier's loss to Stipe Miocic Saturday night, we find ourselves wondering what this means to the landscape of the UFC heavyweight division, as well as the legacy of Daniel Cormier.
The main event to UFC241 was an absolute rollercoaster ride. Ending by way of KO with Stipe Miocic getting his hand raised, and a belt wrapped around his waist. At the beginning of the 4th round, Cormier found himself with a steep three-round lead against the former champ. Then it happened.
Stipe began to unload left hooks to DCs body. Over and over again. Eventually following it up with footwork to the outside and a crisp 1-2 combo that left DC dazed and confused.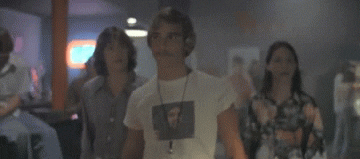 Stipe moved in for the kill with straight right after straight right. Eventually, referee Herb Dean had no choice but to step in and stop the fight. The crowd erupted, Stipe danced, and a sigh of relief echoed over the entire state of Ohio. So what does this mean?
It means we could have quite possibly witnessed the last fight of Daniel Cormier's career. With wins over some of the UFC's greatest talent and a collection of championship belts, there is not much left for him to do inside the cage. A trilogy fight with Jon Jones is always a possibility, but it is not a necessity.
A more likely scenario would be Jon Jones continuing to defend his belt against the pool of young up-and-coming fighters inside the Light Heavyweight division. Leaving Stipe to lord over the Heavyweights as the "Baddest Man On The Planet". A rematch between Stipe Miocic and former contender Francis Nganou seems the most appealing. Francis has been wildly impressive as of late with back to back 1st round knockouts against former champions Junior Dos Santos and Cain Velasquez. Stipe was awarded a unanimous decision victory over the young Nganou the first time around, yet something tells me a rematch could have a drastically different outcome.
Regardless of any future fight plans, one thing is certain. There has never been a more exciting time to be a fan of the UFC and Mixed Martial Arts as a whole.