I had to skip last week due to a wedding I was in (Congrats Jayna & Bruce!). I deeply apologize and I hope everyone was able to win their games without my insight. Week 4 is here and it's the first buy week. Injuries are beginning to rack up and your roster may start to look a little shaky. But don't panic, there is still A LOT of football to be played this year.
A little advice before I get to this. If you have someone on your bench out-perform someone you started, don't get down on yourself. Never in a million years would you play Paul Richardson over Davante Adams. Only people with peanuts for brains would make this move (or GIANT balls, however you want to look at it). Fantasy is about playing the right players when the matchup is right, but it doesn't always work out the way I, you, or ESPN "experts" predict.
QUARTERBACKS
⭐️SHINERS⭐️

Dak Prescott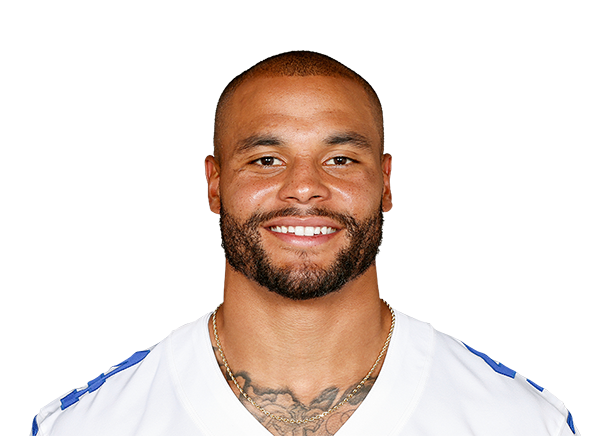 Fuck, do the Cowboys look good. Their defense, their offense. Just an all-around, complete team they have this year. So far, Dak is throwing at an immensely high 75% completion percentage with 9 TDs and only 2 turnovers. They go into the Super Dome on Sunday night and I'm thinking that Dak is going to pick on Eli Apple and the leagues worst pass defense.
Jared Goff
Goff FINALLY got things going last Sunday night as the Rams were able to get by the Browns in Cleveland. Goff must have realized that Cooper Kupp was back on the team as he was his favorite target all night. The Rams play host to Tampa Bay on Sunday who just let rookie, Daniel Jones, jizz all over their faces this past week. The Rams seem to have their offense going and a matchup against the Bucs (at home) could elevate Goff's confidence even more.
Phillip Rivers
Yes, we are going to pick on the Dolphins. It's going to be a theme all year. Phillip Rivers got his yearly "Phillip Rivers sucks" game out last week and it still wasn't a bad game. He threw for 318 yards and 2 tuddys. Miami is a joke. They are a literal dumpster fire this year. Phillip Rivers should get you 18+ fantasy points easy.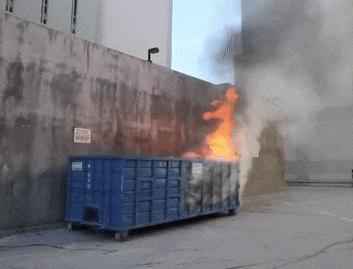 Sleepers: Jacoby Brissett, Daniel Jones, Aaron Rodgers
PINERS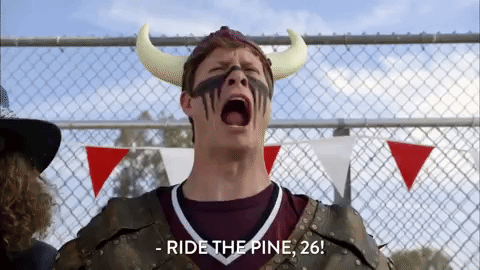 Matt Ryan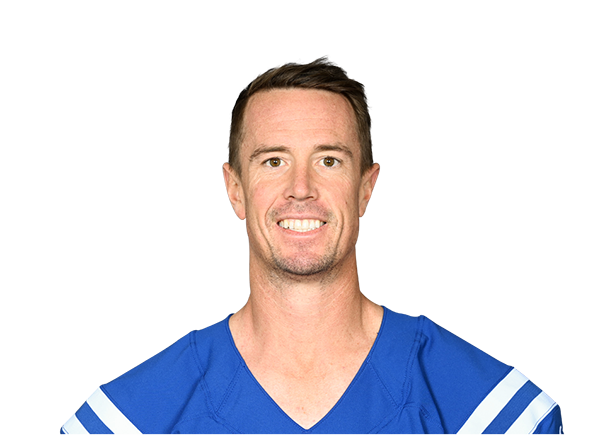 Do you really trust Matt Ryan against the Titans? It's Matt Ryan. Some call him Matty Ice for some reason, but the man doesn't have a drop of cold water in his veins. The Titans have a good fucking defense, that keeps them in games. When Matt Ryan is supposed to do good, like in a home game against a win-able opponent, he falls flat on his face. I would stay away from Ryan, personally.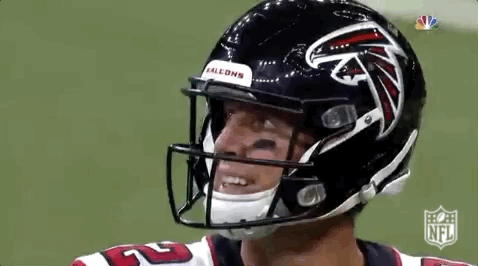 Carson Wentz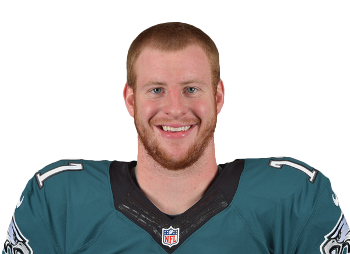 I like Carson Wentz just like the next guy, but he's going into Green Bay who has one of the best defenses in the league (surprisingly). On top of that, the Eagles offense is banged up more than the guy that breaks everything on SpongeBob.
Wentz may end up being okay. And if he is your only option you're going to have to ride with him, but if you can find another steaming option you may want to think about putting him on your bench.
Kirk Cousins
He's playing the Bears and you saw what Khalil Mack and company just did to Case Keenum on Monday night. The Vikings have been riding the Dalvin Cook train all year and I predict their game plan against the Bears is going to be extremely run-heavy. You can find a better option than Cousins, he's only owned in 36% of leagues on ESPN, don't worry about stashing him on your bench, drop him at this point.
Ride the Pine: Jameis Winston, Teddy Bridgewater, Mitch Trubisky
RUNNING BACKS
⭐️SHINERS⭐️

Austin Ekeler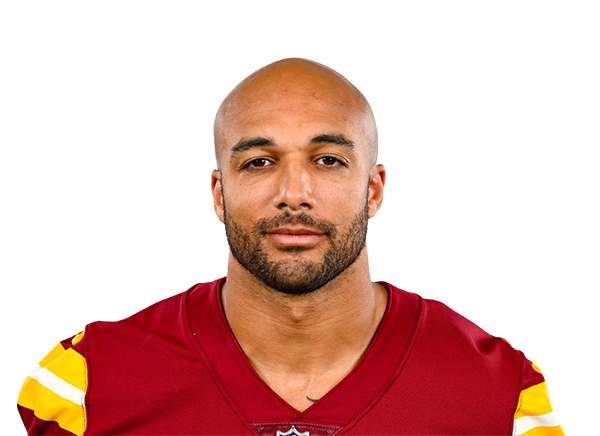 He's playing the Dolphins…. Also, with the impending return of Melvin Gordon, Ekeler may be on a mission to prove that he deserves the bulk of the carries when Gordon returns.
Marlon Mack
Believe it or not, Marlon Mack leads the league in carries through the first three weeks. The Colts welcome the Raiders this Sunday and I expect the Colts to keep with the course. Mack may have the 9th most points among PPR running backs, so far. But, he is the Colts workhorse, and touches are touches. Mack has been one of the most consistent plays this year, expect him to have a bigger game than normal this week.
Joe Mixon
Look, the Bengals haven't shown us much this year besides 3 Bengal-like losses. But, they go into a banged-up Pittsburgh team this Sunday. These two teams HATE each other. Mixon has a low 2.8 YPA this season but the Bengals have played three tough run defenses this season (Seattle, San Fran, & Buffalo). The Bengals are going to need to get their offense kick-started this Sunday, and the best way to do that is to get Mixon going early. Expect Mixon to bounce back to his lackluster start of the season.
Sleepers: Mark Ingram, Rex Burkhead, James Conner, Adrian Peterson, Phillip Lindsay
PINERS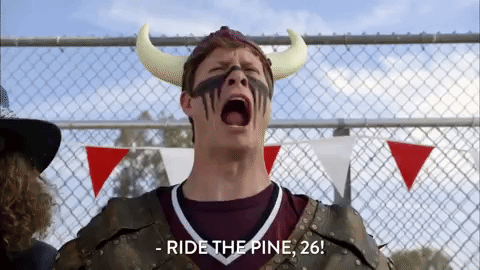 Aaron Jones
It's a short week, he's a little banged up (shoulder) from last week, and he's facing the Eagles who have given up 171 yards on the ground for the entire season (57 YPG). It's a recipe for disaster for Jones. He should ride the pine unless he's your only option.
Devin Singletary & Frank Gore
The Patriots have shown that they have a top-3 run defense this season. And I get the feeling that the Patriots are about to stomp the Bills in this showdown of two undefeated teams. Every time the Bills have a glimpse of hope, Tom Brady and the Pats come and stomp on their necks. Singletary and Gore are not explosive enough to exploit this tough defense. You can find other options this week at running back.
James White
The long-time Patriots' reliable running back is not so reliable anymore. In Bill Belichick fashion, he has a three-headed monster in the backfield. With the talents of Michel and Burkhead, it's hard to find enough production to keep him in your starting lineup. The Patriots love to change up their game plan when it comes to running backs and against a stout Bills defense, it's hard to determine what Belichick will do. It's safe to keep him benched.
Ride the Pine: David Montgomery, Devonta Freeman, Kenyan Drake
WIDE RECEIVERS
⭐️SHINERS⭐️

Davante Adams
Yes, he hasn't been that great this year. But I'm predicting a breakout game for Adams. Philly's pass defense has been horrendous this season and with Aaron Rodgers at home, it makes for a great matchup for Adams. I'm expecting at least 75+ yards and 1+ tuddy from Adams. Your patience with him will pay off this week.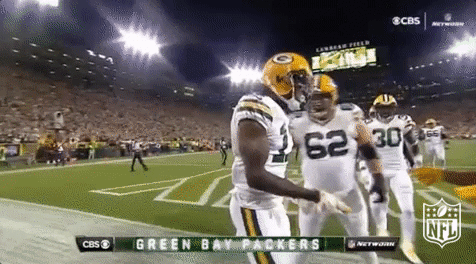 Amari Cooper
Remember last year when the Cowboys traded a 1st round pick for Cooper and we all called Jerry Jones a dumbass. Yeah, well turns out we are the dumbasses. Cooper has finally become the receiver we thought he was going to be coming out of Alabama. As consistent and electric as he has been it's very tough to bench him. Marshon Lattimore will be following him most of the game, but even Lattimore hasn't looked like the Rookie of the Year he once was.
Terry McLaurin
The Ohio State prospect has been lighting it up for the Redskins. Initially drafted to be a special teams gunner, now the No. 1 option on the Redskins receiver core. McLaurin has scored in his first 3 games as a pro and when the train is hot you got to hop on until the train falls off. The Giants have one of the worst secondaries in the NFL and Case Keenum is going to want to bounce back after that awful MNF game. Let this star shine.
Sleepers: Cooper Kupp, Tyler Boyd, DJ Moore, Allen Robinson, Christian Kirk
PINERS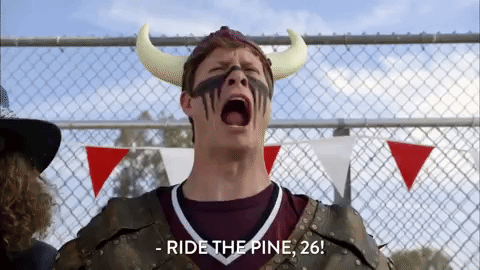 Marvin Jones Jr.
Although the Kansas City matchup seems like a good one on paper. Jones has yet to prove that he is a viable fantasy asset. With only 15 receptions on the year, his value is not worth your time. Matthew Stafford is yet again struggling out of the gates. I have a feeling the Chiefs are going to roll the Lions on Sunday and I would stay away from this shaky Detroit offense.
Stefon Diggs
Kirk Cousins is the Kirk Cousins we all knew he was. With the emergence of star running back Dalvin Cook and the Bears potent pass defense, the Vikings are going to go with a run-heavy offense. Remember week 1 when the Vikings threw the ball 10 times total? Expect that to happen again, with Thielen and Cook getting all the targets. Rumor is Diggs also requested a trade this week meaning there could be bad blood between Diggs and the rest of the offense.
Julian Edelman
This Bills v. Patriots game is going to be a game of ball and clock control. I can see the final score being something like a 12 – 6. Tom Brady is going to game manage the fuck out of this one and with very little offensive smoke. Not to mention the Bills have a good defense. Also, Edelman is nursing a rib injury that could limit his snaps.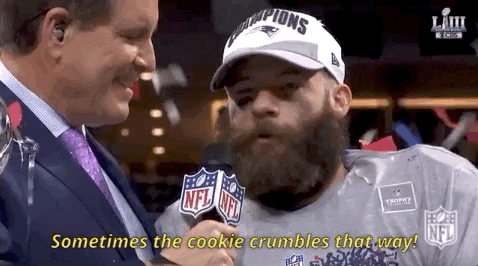 Ride the Pine: Chris Godwin, John Brown, Dede Westbrook, DJ Chark
TIGHT ENDS
⭐️SHINER⭐️

Evan Engram
I really shouldn't have to tell anyone this. But Evan Engram looks like a man amongst boys this year. Especially with Daniel Jones throwing him the football. He has the size of a TE and the speed of a WR. The Giants play the Redskins this week which could be a shootout in the making. Engram-boom is going to happen.
Sleeper: Austin Hooper, Darren Waller
PINER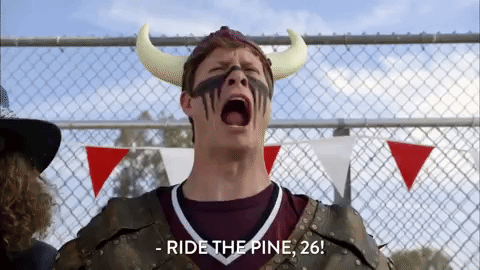 Vance McDonald
The Steelers just traded for Nick Vannett and Vance is dealing with a shoulder injury. McDonald is one that the Steelers hoped more for, and the Steelers came out and said they the trade for Vannett was not simply because of McDonald's injury. It sounds like a ride the pine situation for McDonald.
Ride the Pine: James O'Shaughnessy, Noah Fant
Anyone I missed? Anyone you think will go off this week? comment below and we can discuss.
Want more fantasy football content? Hit that follow button and follow all our socials.