Week 1 is in the books. Looks like the NFL is geared up to score a lot of points again this year. Roger must be juicing the balls…. This is going to be my weekly Shiners & Piners. (Shiners⭐️ = they will shine in your lineup, Piners = let them ride the pine, they aren't worthy of your team for the week).
QUARTERBACKS
⭐️SHINERS⭐️
Dak Prescott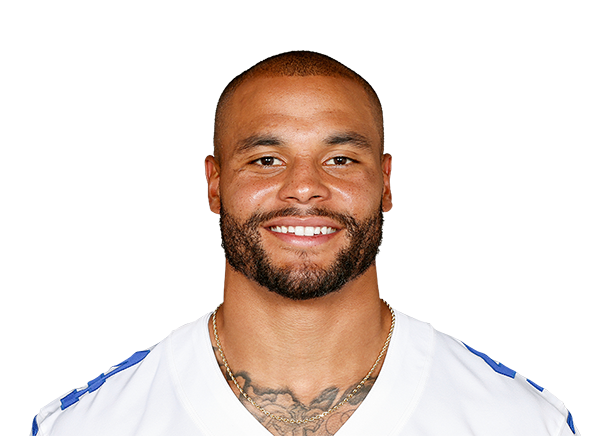 Dak played like he had a chip on his shoulder in week 1. Almost like the Cowboys are getting ready to give him a new contract? Pay the man. That was the best performance I've seen from Dak since he entered the league. His weapons are all in their primes, Zeke, Amari, Gallup, Witten (jk). Dak has a favorable matchup against the Redskins who were torched by Carson Wentz and DeSean Jackson last week. In two games last season against Washington, Dak threw for 562 yards and 3 touchdowns. Start Dak with confidence this week.
Tom Brady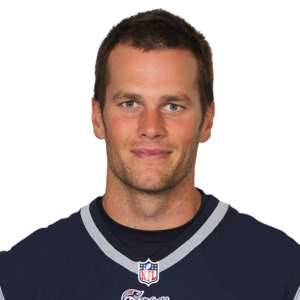 The GOAT is the "Play of the Week" since he is playing the Dolphins. Do I think he is going to get a lot of points? Yes. Is he going to play the whole game? Probably not. Tom vs. the Dolphins is the juiciest matchup of the week. I would still start him because I think the Patriots are going to use their shiny new toy in AB, but don't be surprised when they get a 4 touchdown lead and Belichick starts running the ball…
DeShaun Watson
I'm so pissed I didn't get this animal in any of my leagues this year. If you got him, there may not be a time to bench him. He's playing in a semi-weak division and he may be the most explosive quarterback in this league. Yeah, I said it, Patrick. Watson can do everything and after that DISAPPOINTING loss, to New Orleans on MNF, Watson and the gang are going to be out for blood. The Texans play the overrated Jacksonville defense. Ramsay can try to stop Hopkins, but Hop is going to get his.
Sleepers: Jared Goff, Sam Darnold, Lamar Jackson
PINERS
Jameis Winston
That's right, you bought it, I kinda bought it. "This is going to be Jameis's year", "It's his 4th year and he has weapons around him, he has to put up points." *fart noise* Fucking Jameis, man. Last week he ate more grass than W's.
Jameis plays the Carolina Panthers tomorrow night and if you don't know my philosophy on Thursday night quarterbacks, DON'T PLAY THEM (unless they are a top player "Mahomes, Watson, Wentz, etc") The Carolina front seven got stronger this past year when they added former Buc Gerald McCoy. Pass on Winston
Kirk Cousins
Oh, Kirky. Just like Jameis, you build us up with hype and a plethora of weapons only to take a shit inside your helmet before you run on the field. Kirk went 8/10 last week……. Not a bad stat line, but Minnesota hopes that Dalvin Cook can produce most of the offense the rest of the year. Minnesota's passing core could take a hit because of this. Kirk plays the surprisingly good Packers defense in Week 2, who made Mitch Trubisky look like a JV quarterback. You can find better options than Kirk.
Aaron Rodgers
RODGERS. Let this sink in, Aaron Rodgers had the 24th worst completion percentage in week 1 with 60%. Your boy, that you drafted with your 3 overall pick like a fucking idiot. Andy Dalton had a better week than Aaron, hows that make you feel? Granted he may have been playing the best defense in the league and Khalil Mack was on the hunt the entire 1st quarter. But his matchup this week isn't any better. The only factor helping Rodgers is that the game is at home, but the NFL's 2nd best defense comes to town (Viking's). Bench your 3rd round draft pick.
RUNNING BACKS
⭐️SHINERS⭐️
Dalvin Cook
HEEEEE'S BACK. Is it just me or did Dalvin Look better than ever in his return to the field? He was the entire Viking's offense. I can guarantee Cook will get you AT LEAST 15 fantasy points this week. The week part of Green Bay's defense is their run-stopping. Cook should never leave that starting spot on your team.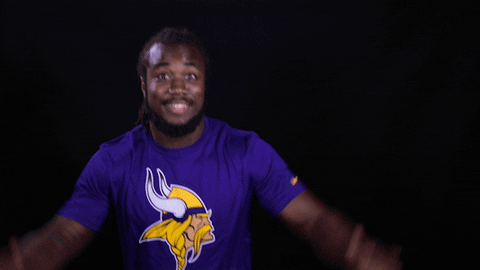 Carlos Hyde
This is a scary one for owners who did not take a shot on Hyde in their drafts. He looked fucking good Monday Night against the Saints. "oh but he only got 10 carries" He is still learning the offense you impatient fucks. The Texans play the Jaguars on Sunday in which I think the Texans are going to roll over them. Hyde's carries will increase as time goes on. Duke Johnson is the 3rd down back and he is too fragile to carry the early-down work. Look for Hyde to find the end zone in week 2.
Marlon Mack
Mack was the work-horse for the Colts in Week 1. Ha Ha. Punny. He carried the ball a league-high 25 times for 174 yards, 119 of those were in the 3rd quarter alone. The Colts are going to need a run game to help Brissett. Don't let the Titans defense scare you, they still gave up 25.9 PPR points to the Cleveland running backs last week. Mack is going to be a key point to this offense for the year and I like the match up he has.
Sleepers: Mark Ingram, Austin Ekeler, Adrian Peterson, Chris Thompson
PINERS
David Johnson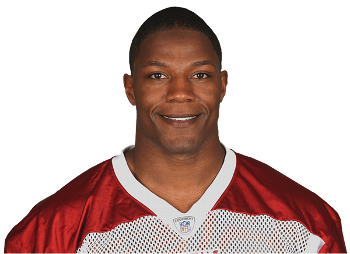 DJ plays the #1 overall defense to opposing running backs (Ravens) in week 2. Johnson was able to have the 5th best PPR performance for running backs in week 1 against Detroit, but this is Kyler Murray's first away game in Baltimore. Expect John Harbaugh to come after Murray and the Cardinals often and early. Stay away from the Cardinals offense.
Phillip Lindsay
There was a lot of hope for Lindsay after his breakout rookie season last year. He was only able to manage 66 scrimmage yards against an underrated Raiders defense. Expect close or even less against the Bears D in week 2. Even the king of check-downs Joe Flacco won't be able to get him away from Khalil Mack.
Damien Williams
He is the starter, for now in Kansas City, but Shady is coming for that top spot. He had 18.5 PPR fantasy points in week 1 but I would sell high on Williams. Shady is learning the offense and will start to dwindle Williams's usage. Williams only had 13 carries to McCoy's 10 in week 1. The Raiders will possibly be down their 1st round corner (Gareon Conley) which could open the door for the Chiefs passing game and you know how Andy Reid likes to throw the ball.
WIDE RECEIVERS
⭐️SHINERS⭐️
Amari Cooper
9 targets for 6 receptions for 106 yards and a touchdown in week 1. Just like his Shiner counterpart, Prescott, Cooper makes the list for week 2. The Redskins pass defense is weak and if the Cowboys play anything like they did in week 1 then Cooper should be a top scorer for week 2.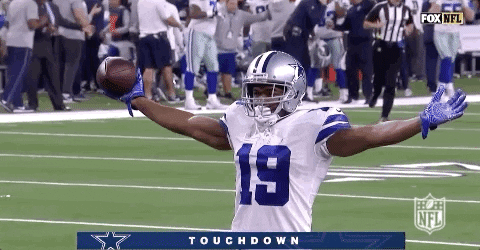 Robert Woods
Woods tied 2nd in targets with 13 last week. There was speculation with Kupp coming back that Goff would steer away from Woods, but it was just the opposite. The Rams have a favorable matchup against the Saints this weekend. The aerial attack that we saw last year could make its comeback this Sunday afternoon.
Allen Robinson
Even though his quarterback didn't show up in week 1, Robinson was able to secure the top spot for targets on the Bears roster with 13, in which he hauled in 7 for 107 yards. The Bronco's secondary isn't what they used to be, especially after Derek Carr was able to pick them apart on Monday night. Robinson should be able to find the end zone in week 2.
Sleepers: Jamison Crowder, Michael Gallup, Cooper Kupp
PINERS
Mike Evans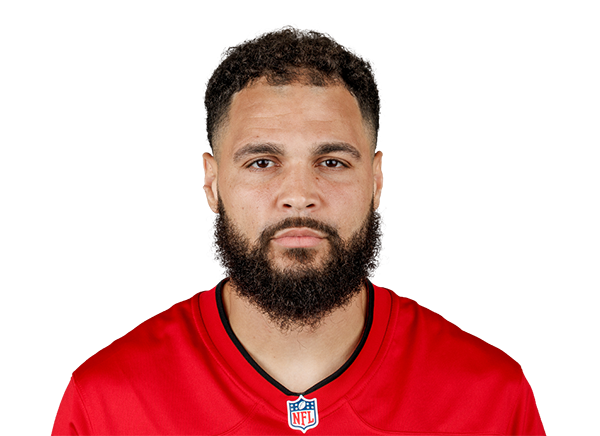 Mike has a lot of talent that is going to go down the drain if he stays in Tampa Bay. Evans plays on the road against the division rival, Panthers, on Thursday night. A season ago Evans only had 5 receptions for 64 yards in two outings against Carolina. If you have other options, put Evans on the bench, and if you have to start him, don't expect a lot from him this week.
Emmanuel Sanders
Courtland Sutton was able to beat Sanders in targets for week 1, (7-8), and seems to be the clear cut WR1 in Denver. But, its Joe fucking Flacco. If you trust check-down Joe against the Bears then you should stop playing fantasy football. Sit Sanders and find a better option.
Cardinals WR's
Kyler Murray in his first away game against the Ravens, sit this offense.
TIGHT ENDS
⭐️SHINER⭐️
Austin Hooper
The one light in the Falcons offense this past week was Austin Hooper. Hooper was able to haul in 9 grabs for 77 yards putting up 16.7 PPR points. A solid outing for a late-round tight end. The Falcons play host to the Eagles this weekend who gave up big plays to Vernon Davis last week.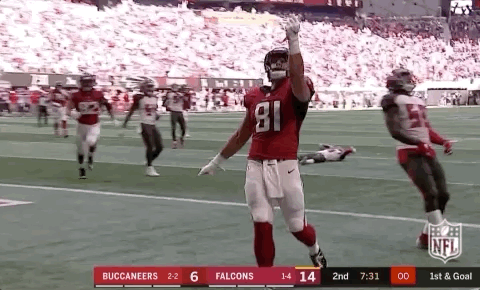 Sleeper: Jason Witten, Darren Waller, Mark Andrews
PINER
Eric Ebron
There was still some optimistic integrity with Ebron when Andrew Luck announced his retirement. Ebron finished at the top of the ranks last year with the Colts and some believed it wasn't going to matter who threw him the ball this year. But they (and I) were wrong. Ebron and Brissett just don't mesh well with each other. It's would be wise to avoid Ebron this week.