It just goes to show you that young kids cannot take on the pressure of barrels full of money. Kyle Giersdorf, 16, (screen name, "Bugha"), won the Fornite World Cup this past weekend in which he took home a whopping $3 million.
To put some perspective on his winnings. Kyle brought home more money than the Wimbledon champion, the Masters winner, and the PGA winner.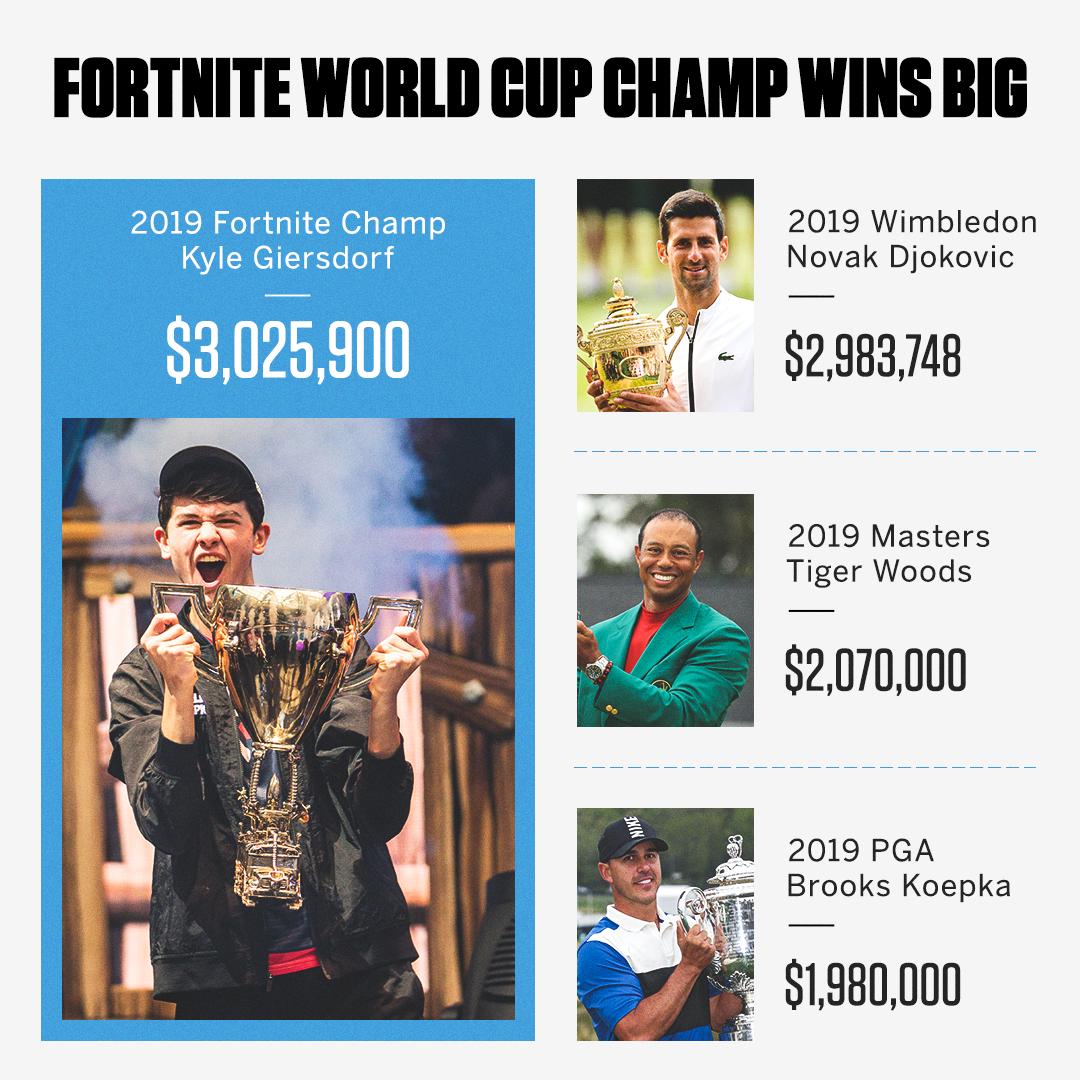 One would think, "I wonder what I would do with three million dollars?" Buy a car. Buy a house. Use it for college. Get out of debt. Buy a boat. But nope, 16-year old Giersdorf took his entire payout and spent it on V-bucks, which is Fortnite's in-game currency. This gave Bugha $405,000,000 in V-bucks money. Kyle bought every cosmetic item he could in the first 5 minutes of having the near unlimited V-bucks but the Fortnite In-Game Store resets every day at 8:00 PM EST, limiting his buying opportunities.
We asked Kyle, why would you do this? He states, "Fortnite has given me so much from money to fame and recognition, and why not thank them by giving all my winnings back to the game that produced me?" "I also plan on gifting all my subscribers, friends, and followers cosmetics as I can." At least his heart is in the right place, unlike his brain.
Kyle's parents declined to interview as they have not been able to talk since their son made the V-bucks purchase.
This is complete and utter Satire. Please Kyle, do not do anything stupid with that money. You deserve every penny of it.