Frisbee golf to have dogs as caddies
A brand new country club is opening up in Maine and it isn't a normal type of country club. K9 Country Club will be a Frisbee golf course providing rescue dogs as caddies for its players. The 18 hole club will be open every day of the week and have employed over 20 dogs for its players. The club also will give its players the option to bring their own dogs to retrieve their frisbees from the cages.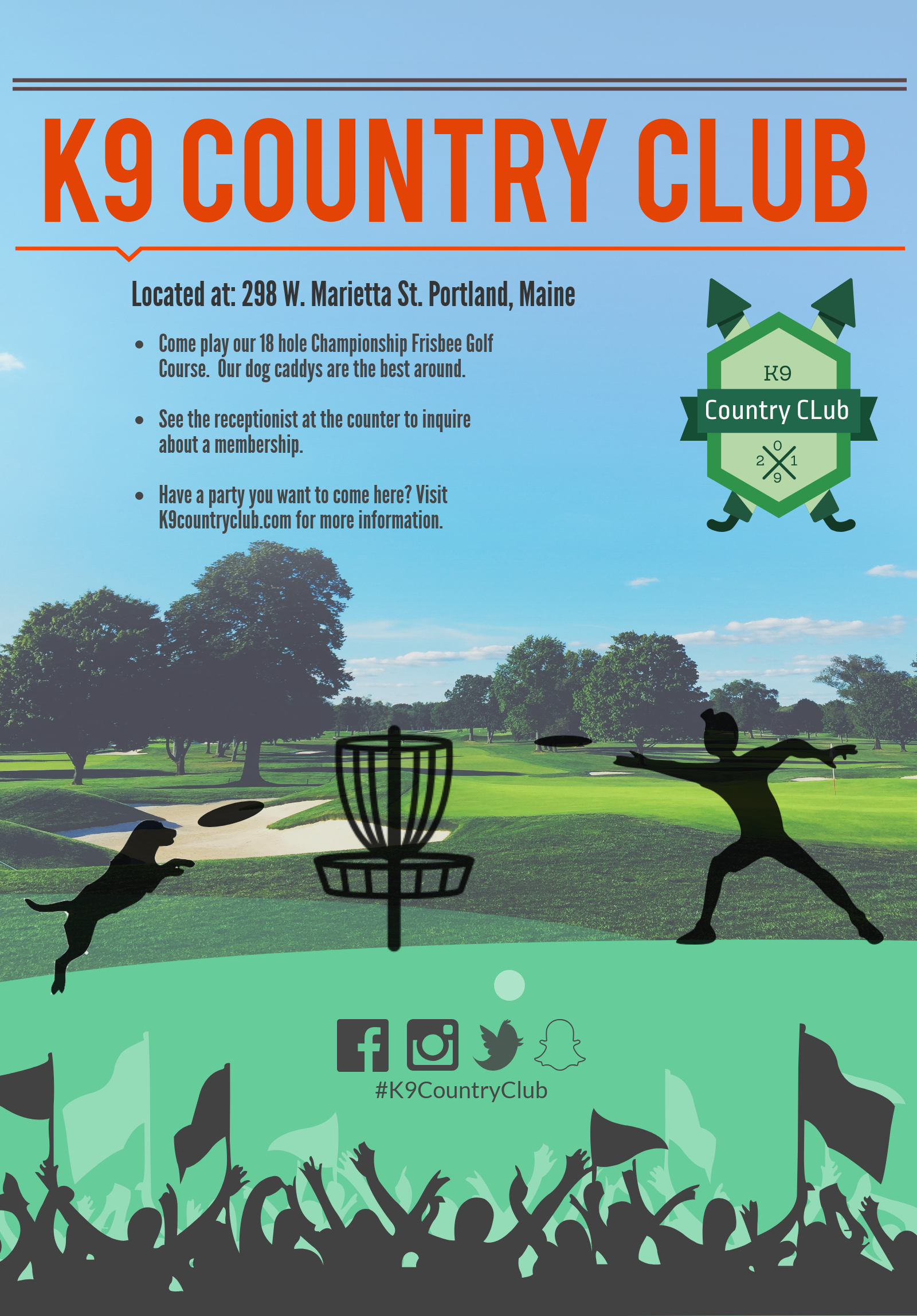 The cages are specially designed so the frisbee falls out of the bottom allowing the dog to retrieve the frisbee and giving it back to the player.

Matt Green, the owner of K9 Country Club, said he's spent over 6 months training all the dogs that will be "employees". "It's a family business, my daughter picked out the dogs from the shelters and my two sons helped me train every dog," stated Green in an interview with Barstool Sports.

Club membership fees will go directly to taking care of the dogs including food, toys, and occasional vet visits. Each dog will be under the care of K9CC until they are too old to work, then the dogs will go up for adoption to the public.

Brooks Koepka, PGA tour pro, was sited saying, "Fuck golf, I'm moving over to frisbee golf for the dogs."

Check out their website at K9CountryClub.com

Not real. Sorry to get your hopes up. It would be a spectacular idea though!