by: Rodrick Joseph
Airliner to offer "First up, First off" incentive on plane rides.
Are you the anxious one on the flight? Or the "I was just sitting too long" person. Maybe you want to get your overhead out before someone steals it. Then look no further. A new American airline, Asshole Airlines, is set to offer it's groundbreaking "First Up, First Off" program to travelers. New nanotechnology developed by Elon Musk, will be inserted under the skin during the "admittance process" and will let each passenger know who stands up first after landing. A scoreboard-type monitor will be on the back of each seat which shows who will exit the plane first, second, third, and so on.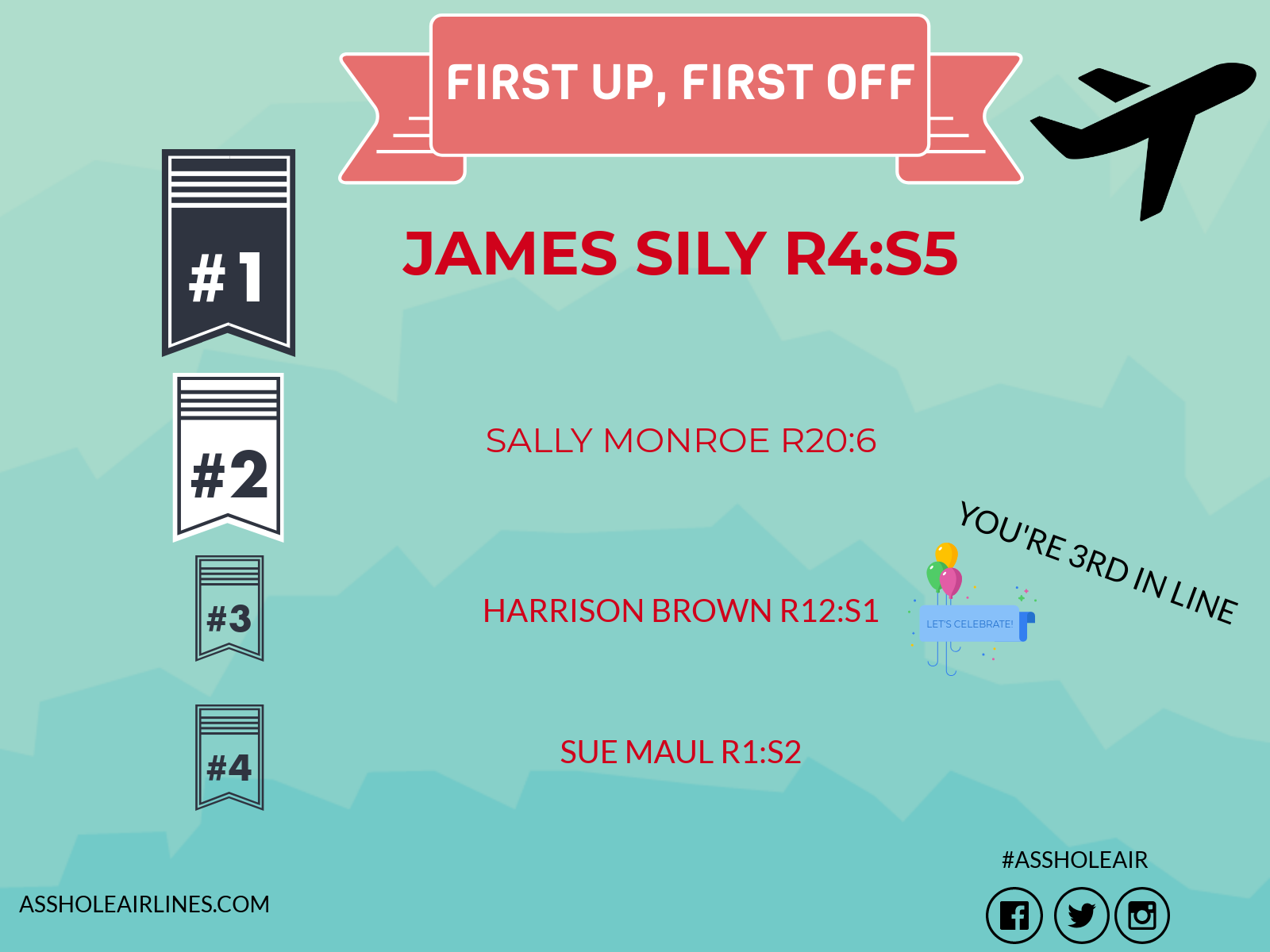 Below is the promotional poster posted across their social media.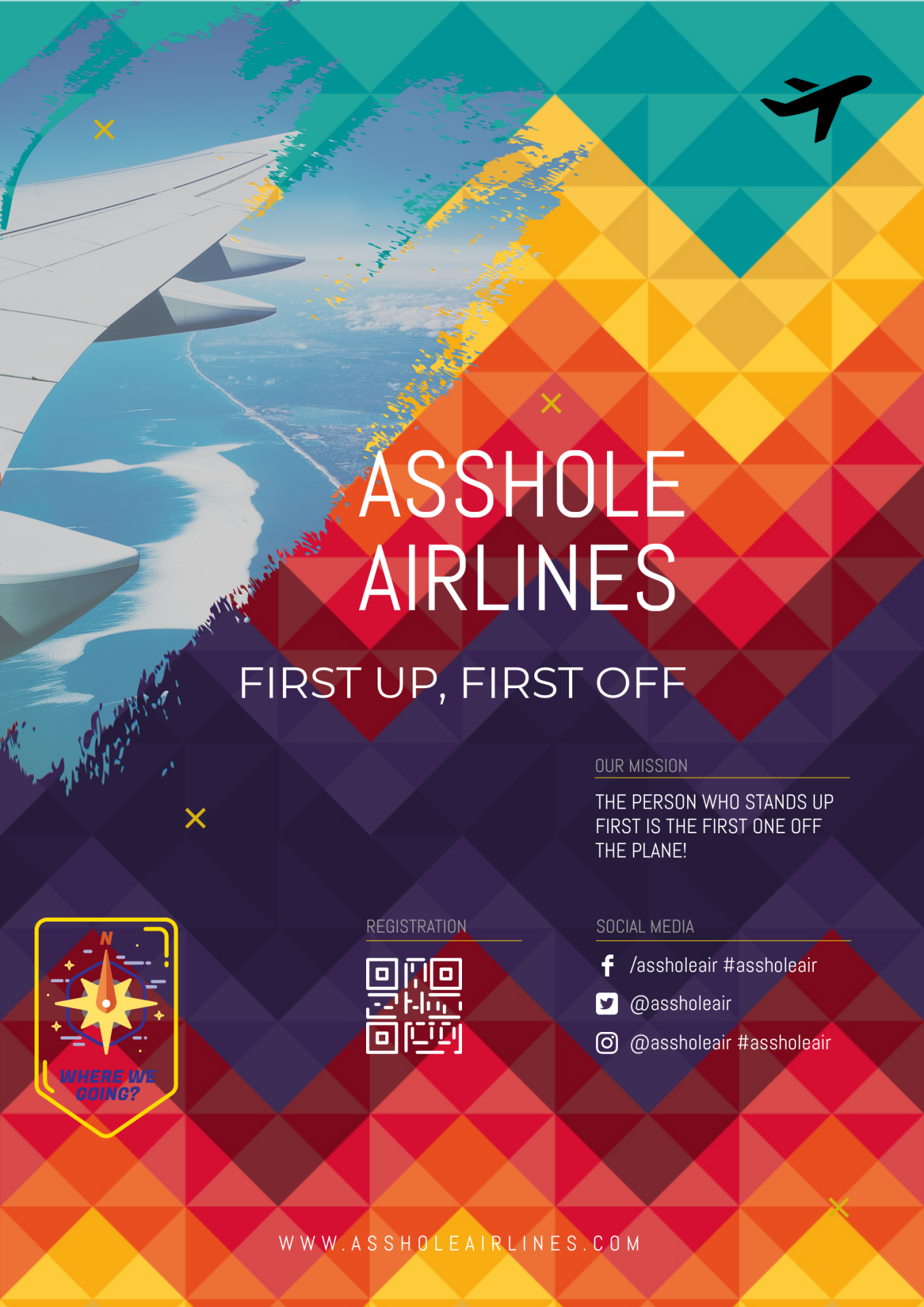 It is not an easy process to become an Elite Asshole Airlines Member. One must go onto assholeairlines.com, pay a one-time membership fee of $5,000, and fill out their brief 27-page form. After consideration, select parties will begin the "admittance process." This process takes anywhere from 3-6 weeks while undergoing intense personality tests.
CEO of Asshole Airlines, Shane Butcher, stated in an interview with the NY Times when asked about the extensive process to become a member, "We aren't going to let anyone with an asshole be an Elite Asshole Airlines Member. One must have honest intentions of being an asshole and a natural talent for pissing people off."
If you want more information about this incredible offer, go to assholeairlines.com/info
Satire.